As some of you already know I wasn't at FCS this year. There were 2 reasons for that:
1.
I was working Friday & Saturday night shift, although I had my ticket and a contingency plan that involved lots of Red Bull and catching a couple of hours kip in my car at the show, but what stopped me going was
2.
A flat battery. I went to check and sort the car out on Friday and found the battery was flat, I tried charging it,but it wouldn't hold a charge, so time for a new battery.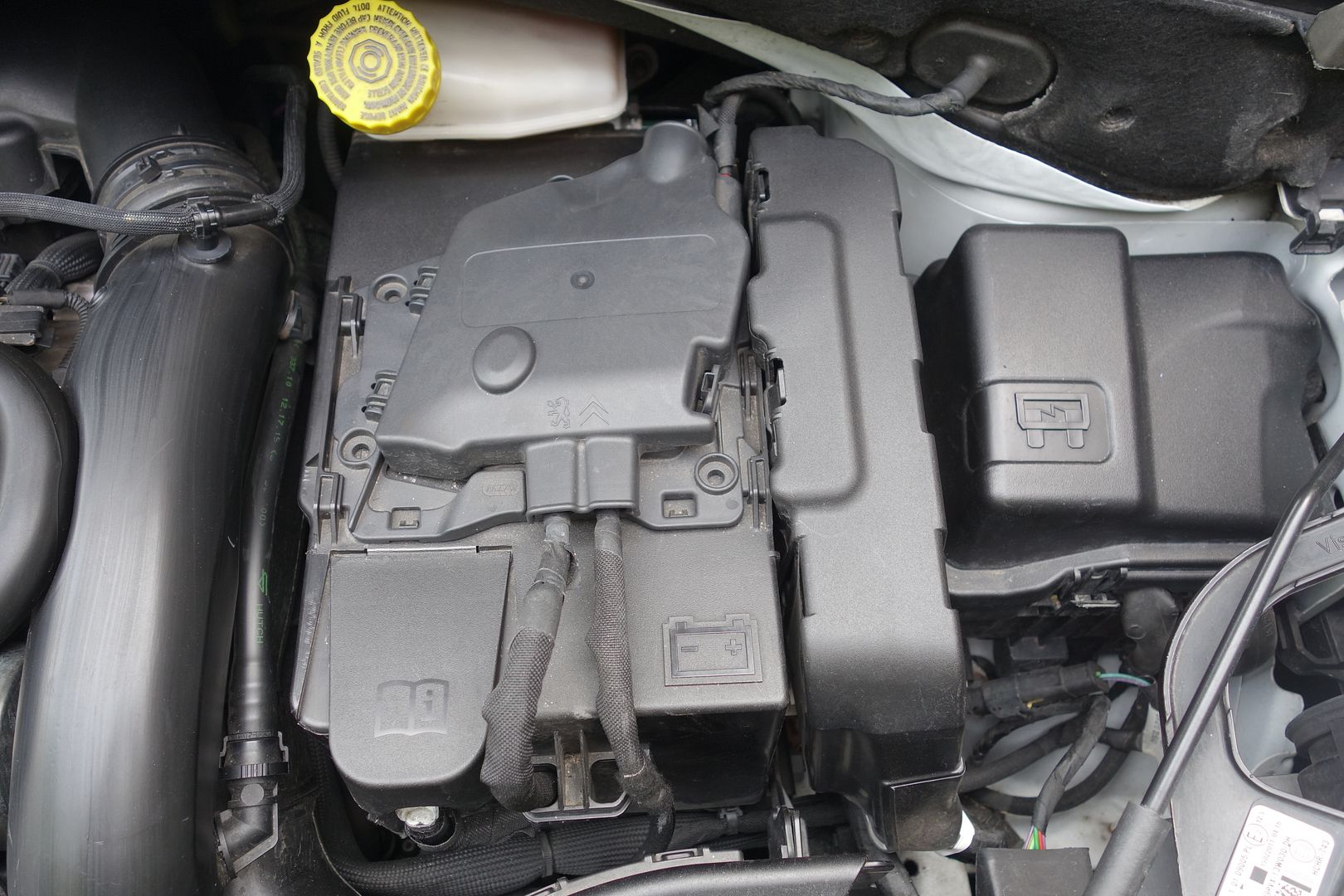 Lift up the plastic cover and then lift the tab circled in Red to loosen the clamp on the Positive terminal.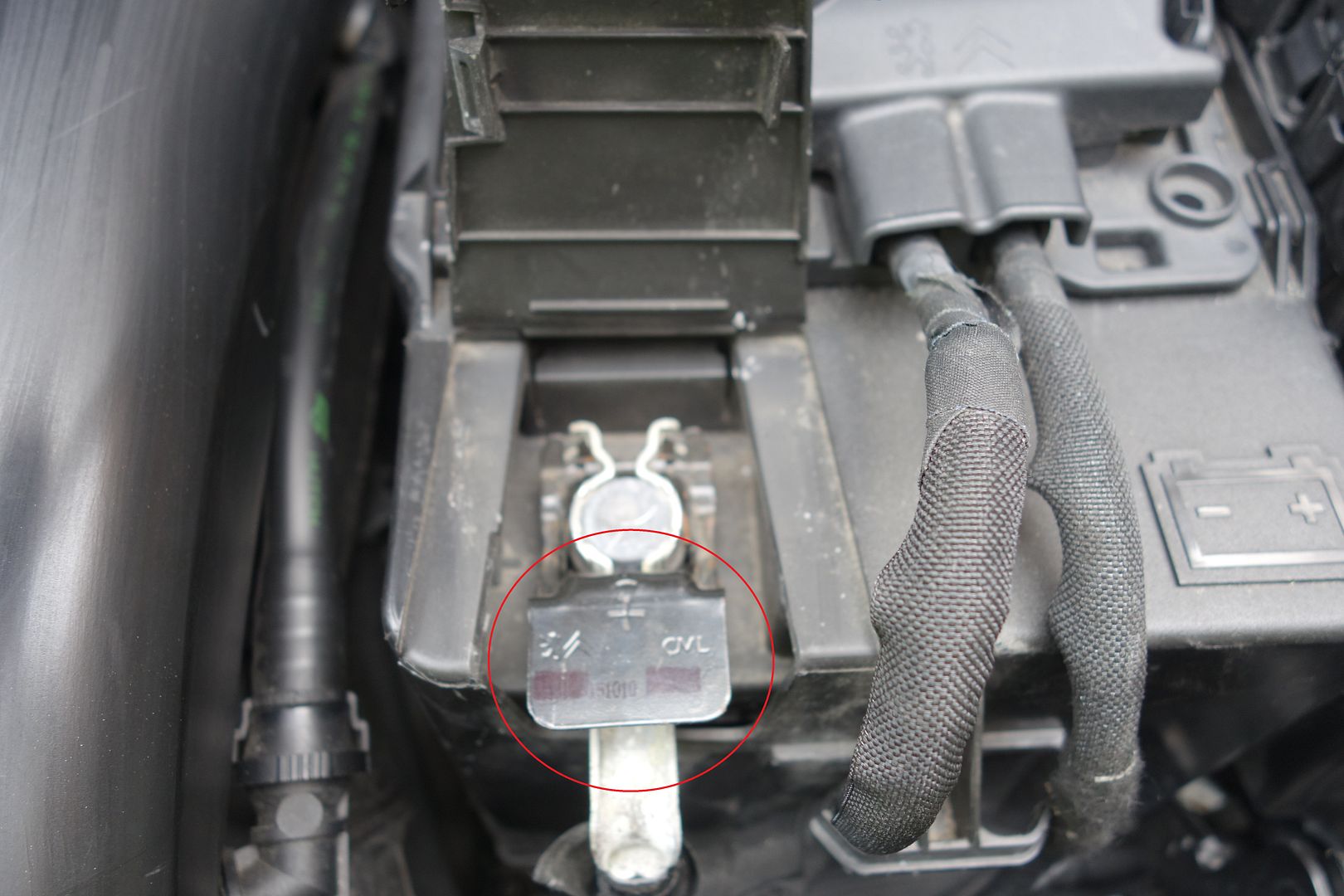 Undo the 13mm nut circled in Red and remove the cable from the terminal.
Lift where indicated by the Red circles and then slide away from you until the plate disengages at the Green circled positions.
Then lift the plate away from the top of the battery cover and position it out of the way.
Remove the ECU cover by pulling the clips circled in Red back and then lifting up.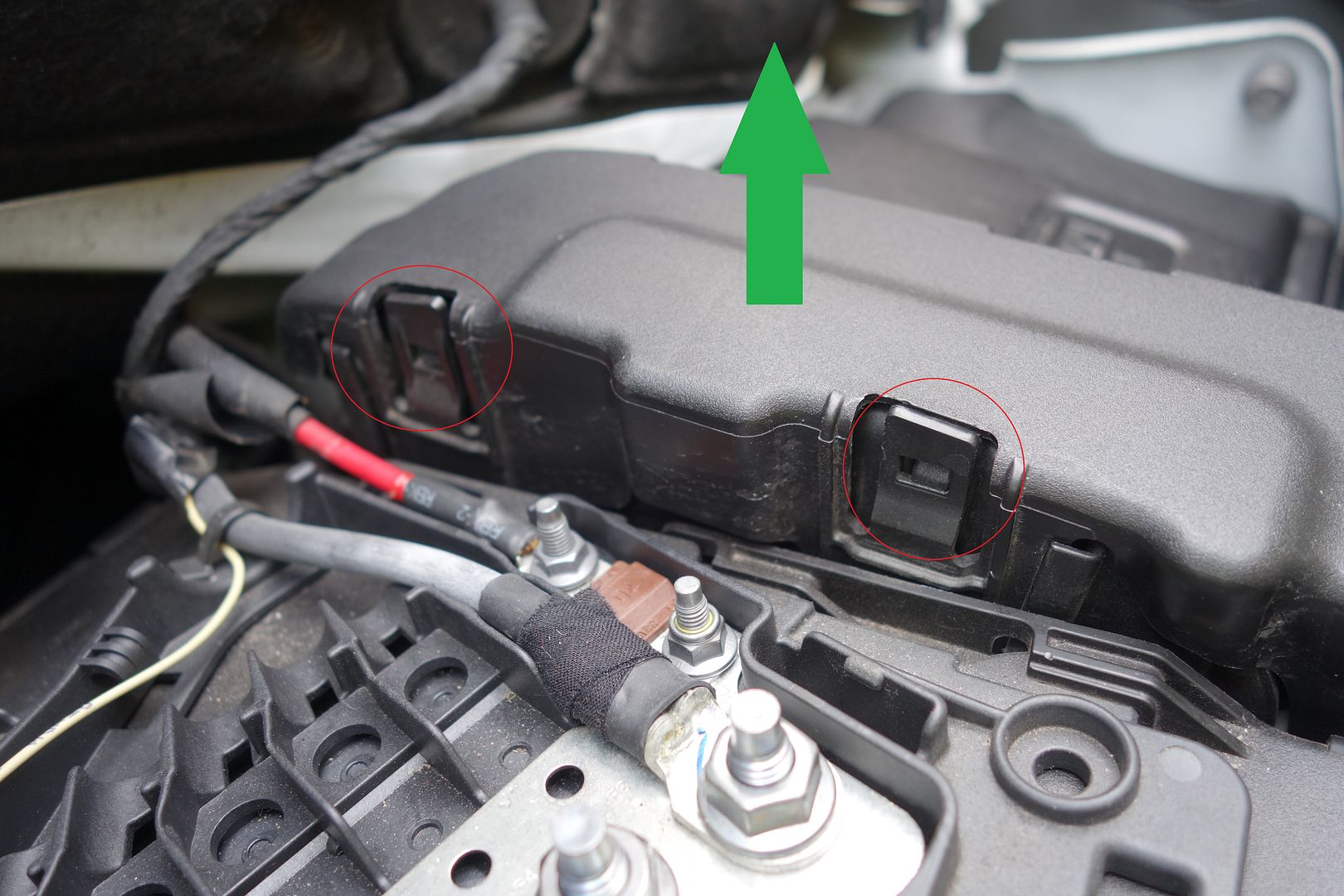 This exposes the ECU.
Lift the ECU up, you may need to wiggle it a bit as you lift and then position it out of the way.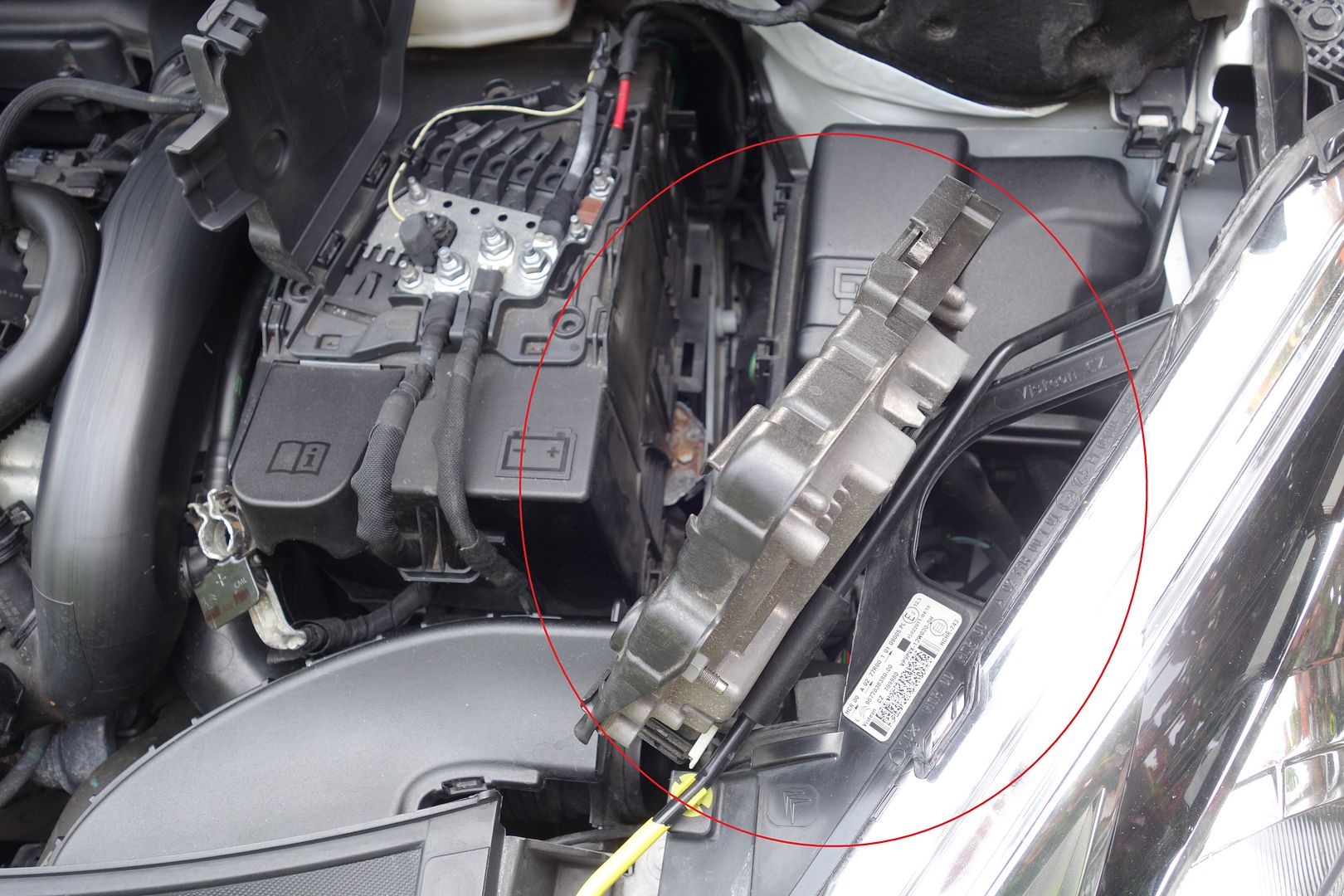 Lift the battery cover off, again you may have to wiggle it a bit to get it clear of the brake reservoir.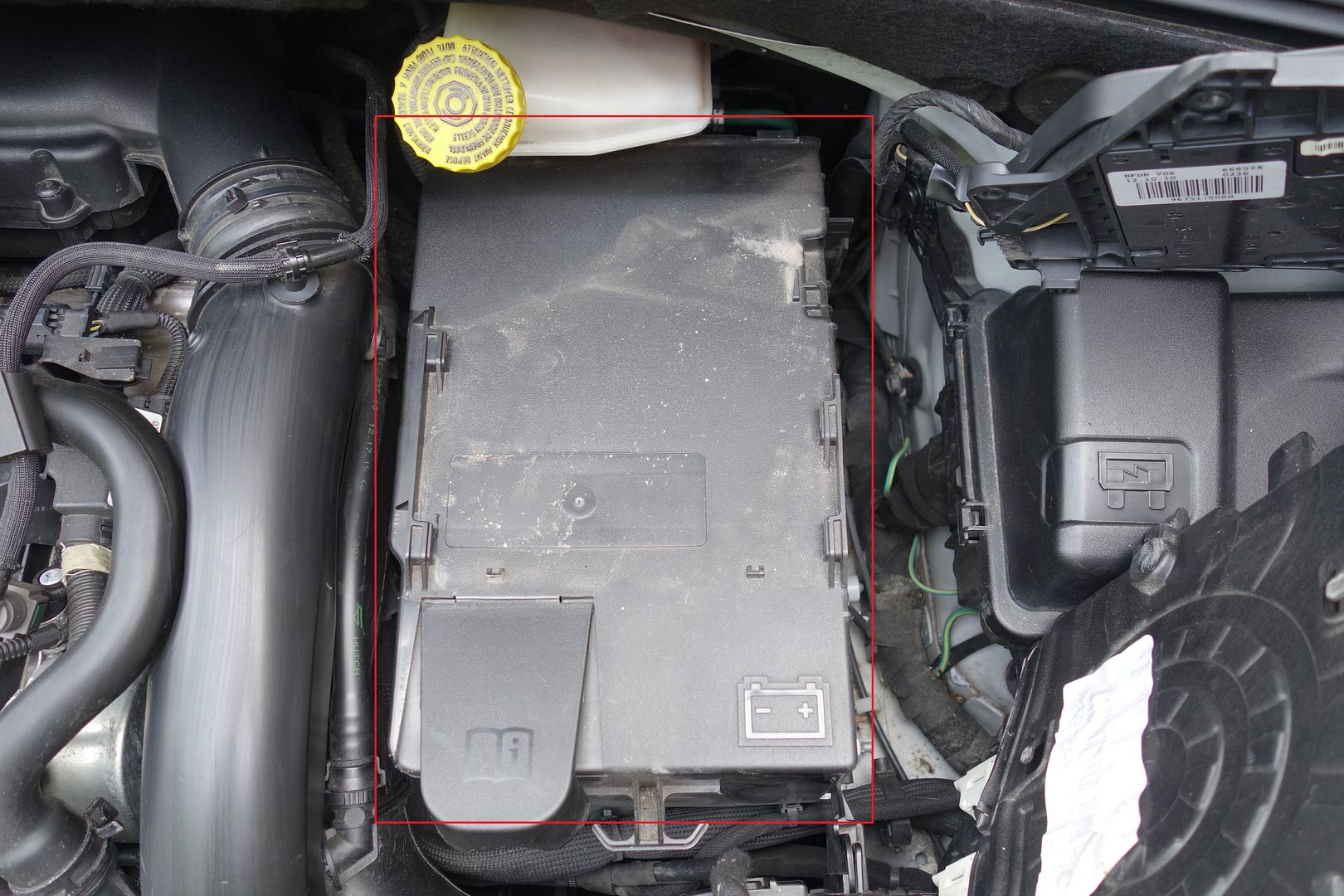 The battery.
Undo the 10mm nut circled Red and then lift the clamp off the Negative post.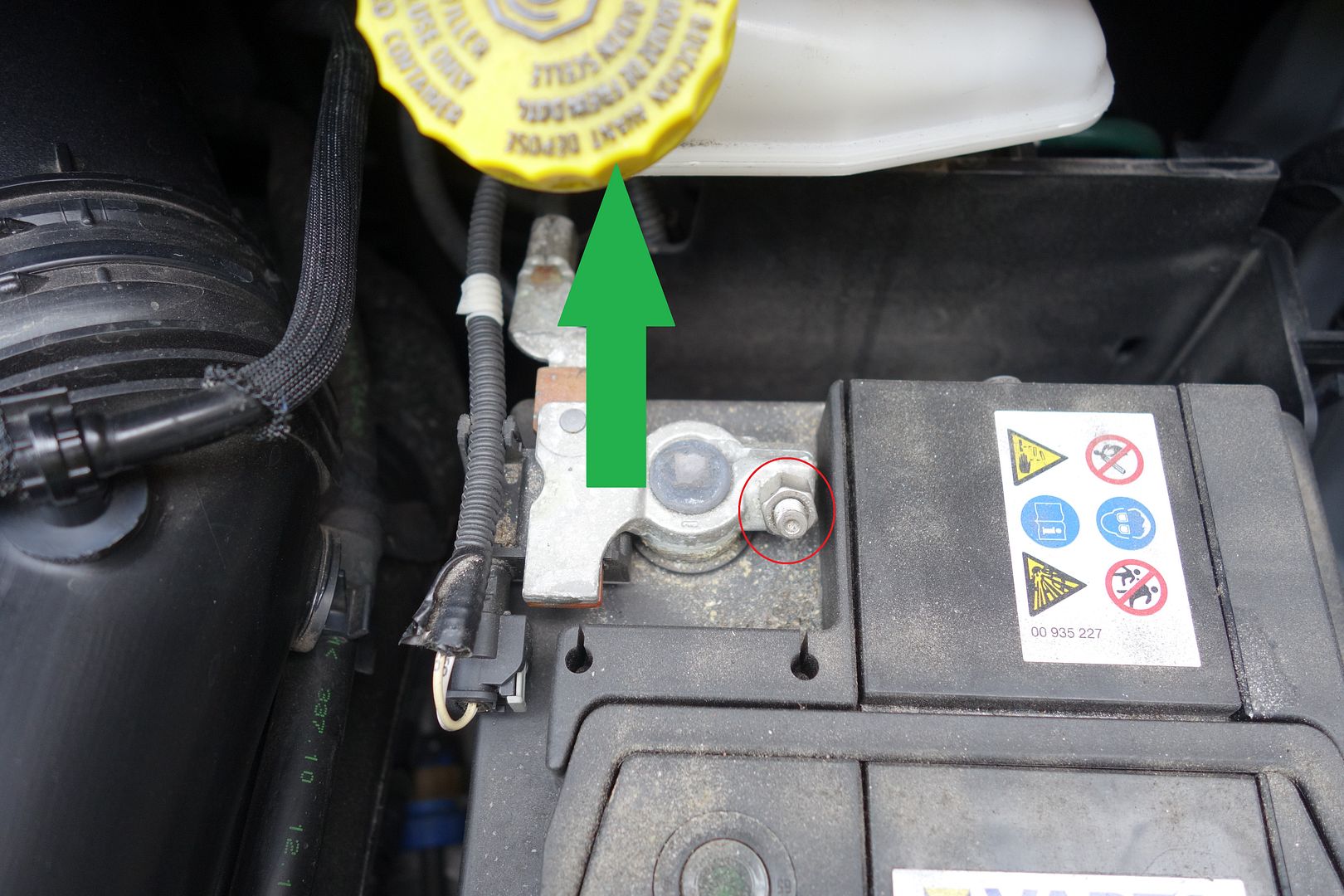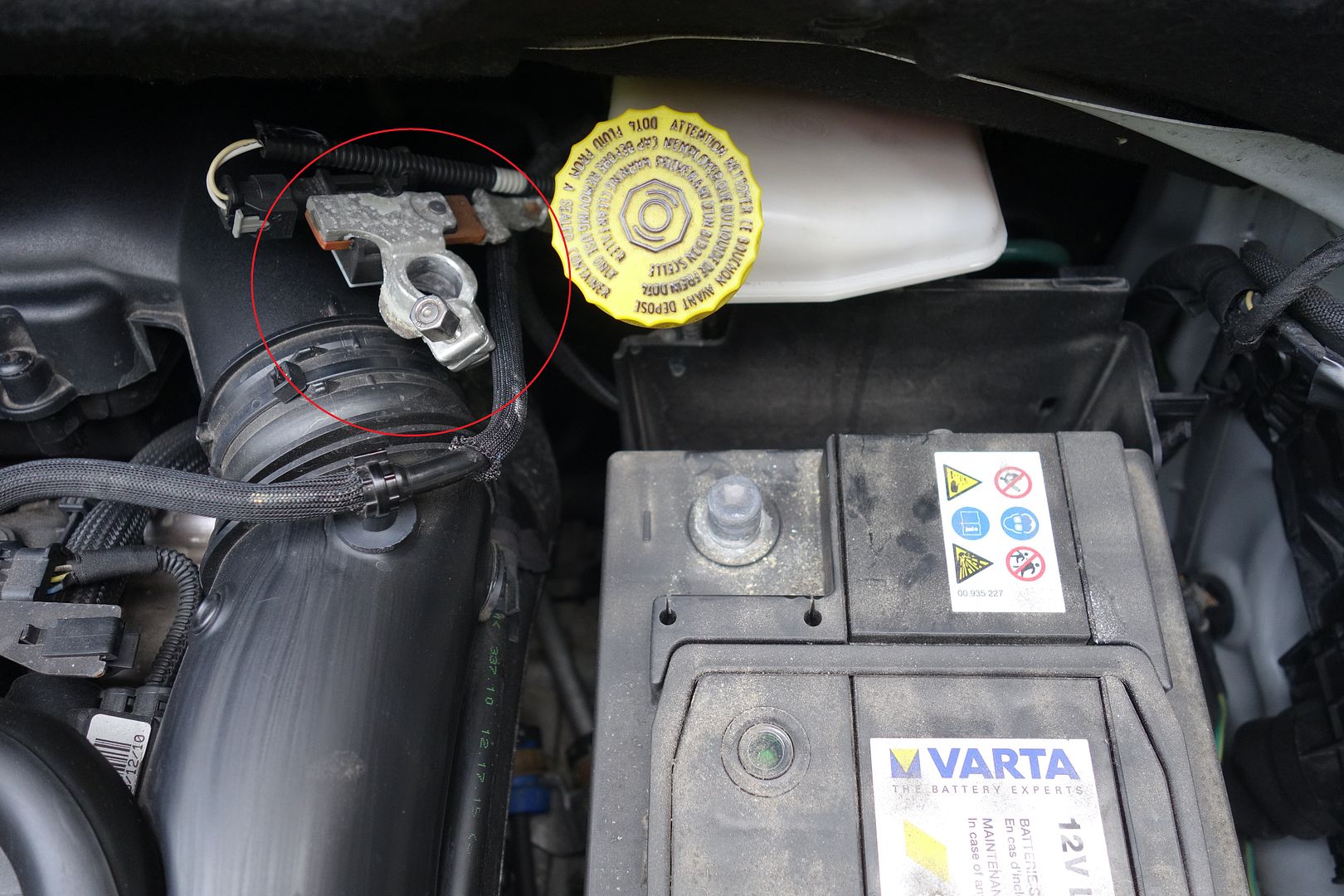 Undo the 10mm bolt circled Red and then remove the clamp plate circled Green.
Now remove the battery.
Refitting should be the reverse of this, but if I come across any problems when I fit my new battery I'll update this post